Welcome Homeschoolers
Award-Winning!
Improving Life Skills and
Character-Building Picture Books
Over 340,000 Copies Sold!
Fun Times With Timeless VirtuesÔ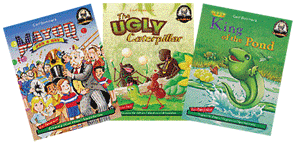 See Homeschool Reviews
Advance Publishing Signs on to HomeschoolEStore.com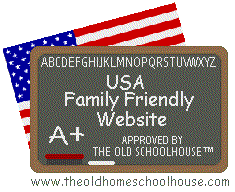 Over 750 Pages of Free Character-Building Resources, including Faith-Based!
The highly acclaimed Another Sommer-Time StoryÔ series and Read-Alongs are written to help children understand and follow the virtues that lead to successful living. These exciting character education picture books are fun and easy to read. Each book communicates warmth and tenderness that is certain to delight children as they learn positive character traits.
Children will be captivated when they read along with author Carl Sommer as he tells these interesting and exciting award-winning stories. Each story has realistic sound effects, dynamic music, and a song from a Karacter KidzÒ project. All story books and read-alongs have won numerous awards.
Read also the enthusiastic comments these books have received from librarians, teachers, guidance counselors, parents, leaders, and especially children.
Order from your distributor, or order direct. Free freight on orders of 10 or more books. We have such confidence that you will like these books that we will let you examine them for 30 days. If for any reason you are not completely satisfied, mail the undamaged books back to us. Order a complete set today. Guaranteed Satisfaction!
Books come in two sizes: Hardcover 6 3/4 x 9 1/4" and Library bound editions 8 1/4 x 11 1/4". Grades K to 4.
Click Here for Faith-Based Character Building Lessons
Download an Order Form or Call 800-917-9630


Browse Two of Our
Award-Winning Books
All Four Biographies Won the iParenting Media Award


Another Great Achiever Full-Color Biographies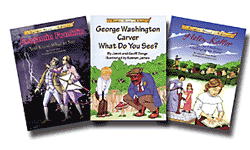 See Homeschool Reviews
The Another Great Achiever series features junior biographies of great men and women of inspiring accomplishment. Each compelling book takes a fresh look at history through the eyes of those who lived it. They are thoroughly researched for historical accuracy, delightfully written, and designed to enkindle an achieving spirit. Ages 8 to 12.
Another Great Achiever Biographies Endorsements

Teacher's Choice Awards Comments From Learning® Magazine for the Junior Biographies